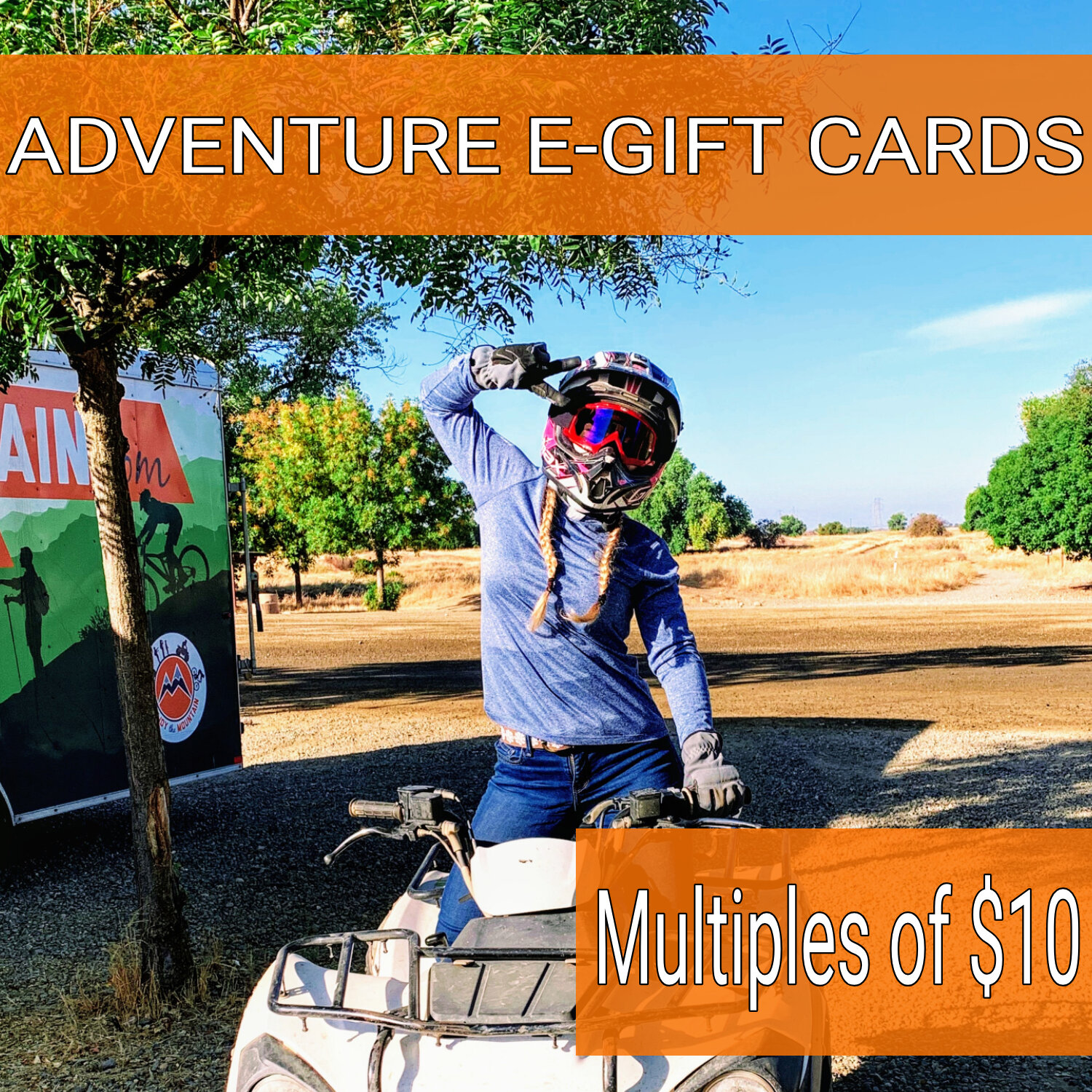 Does not expire. Any amount in multiples of $10. Can be used towards any adventure offered at each location. Can only be redeemed by making reservation online
Open year round!
You will be surprised to learn that one of the best Off-Highway Motor Vehicle Recreation Park in the entire country is just approximately 45 mins away from Burbank, 1 hour from Downtown LA or Hollywood and just less than 30 minutes away from Magic Mountain in Valencia, Santa Clarita.
Hungry Valley offers 19,000 acres and more than 130 miles of scenic trails for off-roading and ATV riding, ranging from beginner's trails all the way to black diamond trails for experts. Fire pits and picnic tables are available at the campgrounds so if you are into it just bring your BBQ gear and make a whole day out of it. It is not uncommon to see wildlife (deer, coyotes, rabbits, snakes, etc) in the park, specially on weekdays and early mornings.
TO GET TO OUR LOCATION PLEASE USE THE LINKS WE PROVIDE IN OUR RESERVATION EMAILS AND REMEMBER THAT WE OPERATE ONLY BY APPOINTMENT.
Location (by appointment only):
Lane Ranch Campground - Hungry Valley SVRA
Click here to open GPS Location in Google Maps (just click the link do not copy and paste the address into any other nav app)
Some of our customers take an UBER / LYFT to our location, just ask the driver to wait and take you back after the adventure